Water soluble Sulphate of Potash EC FERTILISER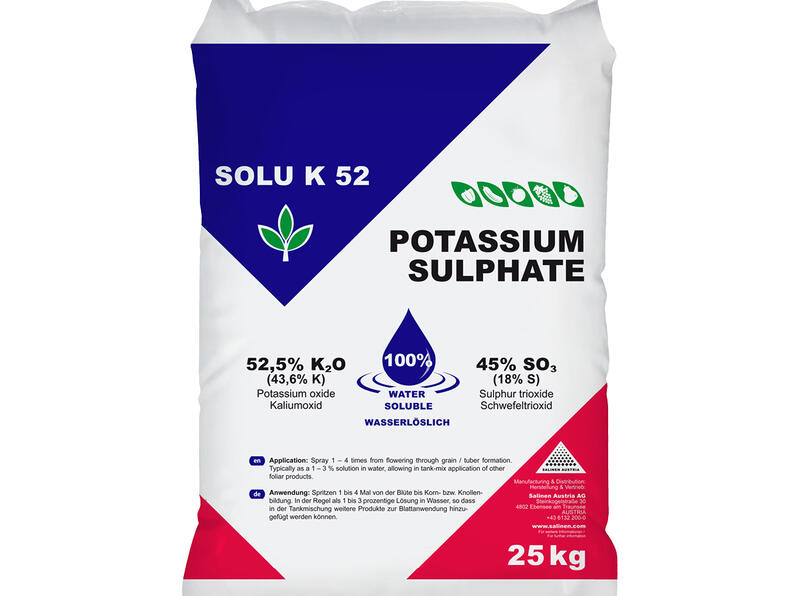 SOLU K 52 is valued as one of the most effective speciality potassium fertilisers. Potassium plays a vital role in enhancing the quality of fruits and vegetables: improving flavour and appearance, helping plants resist diseases, enhancing firmness of the plant tissue and storage capability and handling.
SOLU K 52 is crystal powder with min. 52% K2O and 45% SO3

100% water soluble: ensures optimum uptake of both potassium and sulphur and prevents nutrient deficiencies or imbalances in crops and soils

100% natural: is suitable for organic farming and complies with EU regulation EC 834/2007 and EC 889/2008 and complies with Demeter International

Preferably used for chloride-sensitive crops – most fruits and vegetables, potatoes, wine

high investment income: a great input for a big output!